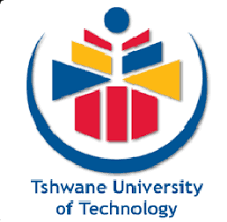 TUT Online Application 2024
TUT Online Application 2024-2025: www.tut.ac.za online application 2024
Online Applications for study at the Tshwane University of Technology (TUT) in 2024 are open. Application for admission to both Undergraduate and Postgraduate Online Application study programs for all South African and international students closing on specific dates in the year following the year of study.
For Tshwane University of Technology (TUT) Online Application 2024 details, visit www.tut.ac.za online application portal,
TUT Online Application Open and Closing Dates
Applications are Open from 5th March to 30th September each year
Before you apply to the Tshwane University of Technology online, check the list of closing dates supplied below to make sure you submit your application on time.
To use the Online Application System you will need internet access, as well as an email address that you can access regularly because as soon as you submit your online application, a student number (EMPLID) will be sent to this email address as confirmation of receipt.
HOW TO APPLY FOR ADMISSION
Applicants must submit an online application or a fully completed application form for 2024. You should include the following:
Recently certified (certification may not be not older than one year) copies of your original ID
A National Senior Certificate and/or the highest academic results
An online application or administration fee of R240
PLEASE NOTE: Make sure all the things mentioned above reach TUT before the prescribed closing dates for application 2024. Online applications can be completed by clicking on any of the links below.
If you cannot apply online, you can request a manual application form from the TUT's Contact Centre telephonically on 0861102421 (option 1) or by email to General@tut.ac.za or you can download it on the Website www.tut.ac.za and click on Enrolment.
TUT Online Late Application 2024
Late applications will be considered only if there is space available in the programs you want to apply for and register for 2023. TUT can accept only a limited number of students per program.
TUT NSFAS ONLINE APPLICATION 2024-2025
TUT NSFAS Application Online 2024
The National Student Financial Aid Scheme (NSFAS) is the South African government's way of helping you pay for your studies. It is the primary responsibility and mandate of the Financial Aid Directorate to administer and manage various student support options for eligible applicants in compliance with the unique interests of the Financial Scheme.
Its aim is to ensure that qualifying students have access to these funds at all of the Tshwane University of Technology campuses. NSFAS seeks to distribute funds in an open and fair method of evaluation and appraisal.
Every year, The South African government offers financial aid through the National Student Financial Aid Scheme (NSFAS) to nearly Thirty Thousand (30 000) TUT students with more than R1.4 billion. If you're not one of them, you can do whatever it takes to get financial assistance.
Online application and hardcopy downloads to help you apply to TUT. A simple guide to applying to study at Tshwane University of Technology has been outlined below:
TUT Admission Requirements 2024
General admission requirements for TUT
A pass mark in English at Senior Certificate level (minimum additional language; certain programs may require first or home language status)
Each course has its own specific admission requirements.
Prospective students should note that the admission requirements of individual programs could change from year to year.
For some programs, students will be required to write an admission test, which will determine whether they will be admitted to the program, or whether it will be recommended to them that they enroll in a relevant foundation course.
Read Also: Tshwane University of Technology Nsfas 2024
How to Apply to Tshwane University of Technology (TUT) Online Application 2024
To Apply to TUT, Visit https://www.tut.ac.za/study-at-tut/i-want-to-study/appli-info/application-form
TUT Contact Details
Tel:086 110 2421
Email:general@tut.ac.za
SMS Number:30655.