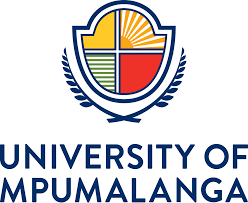 Applications to study at the University of Mpumalanga in 2023 are open. Apply now at a University that is an instrument of progress and a beacon of hope.
University of Mpumalanga's 2023 applications are now open. Apply now to a University that is seen as a vital element of social, cultural, and economical life. 
Faculties
Faculty of Education

School of Foundation Phase Teaching

Faculty of Agricultural and Natural Sciences

School of Agricultural Sciences
School of Biology and Environmental Sciences
School of Computing and Mathematical Sciences

Faculty of Economics, Development and Business Sciences

School of Development Studies
School of Hospitality and Tourism Management
School of Social Sciences
The University now offers 26 qualifications.
Campuses
Mbombela Campus
Siyabuswa Campus
Applications close on 30 November.
How To Apply Online
Step 1: Click here to apply, accept the application rules and click "Continue"
Step 2: Capture your biographical information and click "next" to proceed with your application;
Step 3: Capture results details then add subjects and click "next";
Step 4: Capture educational institution detail and click "next";
Step 5: Capture academic application details (choose 2 choices/programs you wish to apply for), click on "add the qualification" and thereafter click "next";
Step 6: Verify/Check your application details then click "continue";
Step 7: Create your 5-digit PIN (e.g 24689), click "I accept"(twice) checkbox thereafter click "Submit Application";
Step 8: Upload your documents, select "yes" on the dropdown list if all your documents are ready to be uploaded, and then click "next";
Step 9: Click "Load/View Document" >> "Upload document" >> "Choose/Browse file" go to the folder where your documents are stored, choose the relevant document and click "save";

Step 10: Once all documents have been uploaded click "complete upload";
Step 11: Confirmation Page, end of the application
You will need to submit certified copies of your identity document, Senior Certificate/National Senior Certificate, and all other relevant documents. You will also need to pay an application fee of R150 (if you're South African). Applicants from other African countries have to pay R350 while applicants from outside of Africa will pay R500.