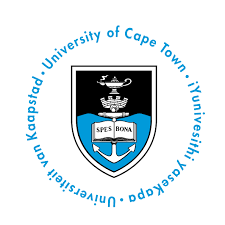 The University of Cape Town (UCT) Online Application 2024-2025
The University of Cape Town Application 2024-2025: UCT Online Application 2024 opening & closing date
The University of Cape Town, UCT Online Application for Admission to the 2024-2025 Academic year will be open from 3 April 2023 to 31 July 2023 for undergraduate courses. Therefore, applicants willing to study at UCT for the 2024 academic year for both undergraduate and postgraduate programs are encouraged to submit an online application within the prescribed period before the closing date or deadline to avoid any frustration. Remember that there will be no late applications for 2024
Application deadlines for postgraduate programs can be confirmed with the relevant faculty office. Remember to submit your application immediately after starting the online application.
How to Apply for UCT Online Application Form 2024-2025
The UCT Online Application form for 2024 is available for download in PDF format. To apply online via the online application portal, follow the simple steps below:
Go to UCT Online Application 2024 website at www.uct.ac.za
Click on "Apply Online"
Select your type of qualification (undergraduate or postgraduate)
Read the application instructions
Choose the year you are applying for, i.e 2024, and click "Continue"
Read and Accept the "UCT PRIVACY NOTICE"
Fill in the spaces with your personal details to create a "UCT account" or choose "NO" to sign in with your email address and password
Complete and submit your application for review
PLEASE NOTE: Supported internet browsers are Internet Explorer 11, Firefox (version 60 and higher), Edge (version 42 and higher), and Chrome (version 69 and higher).
Unsupported browsers are not fully compatible and may prevent you from completing or submitting your online application.
UCT Application Fees 2024-2025
All applicants must pay the following online application fee before submitting the application. Remember that the application fee is non-refundable even if you decide not to study at UCT or do not meet the minimum admission requirements.
Undergraduate and postgraduate applications from South Africa and the Southern African Development Community (SADC) region: R100
Undergraduate and postgraduate applications from outside the SADC region: R300
Graduate School of Business (GSB) applications from South Africa and African citizens/residents: R1 940
GSB applications from outside of Africa: USD 300
The University of Cape Town, UCT Application Dates for 2024-2025
Below is the list of UCT Application dates for the 2024 academic cycle. Please note that application dates are subject to change as time goes on due to the COVID-19 pandemic.
UCT Opening Date for 2024
Applications for admission in 2024 open on 3 April 2023 at 12:00 noon
The National Benchmark Tests (NBTs) registrations open on 3 April 2023
The UCT Virtual Open Day is hosted on Microsoft Teams Live: on 13 May 2023
UCT Closing Dates for 2024
All undergraduate applications close on 31 July 2023. No late applications.
Applications for student housing close on 31 July 2023.
The last date to write the NBTs if you wish to be considered for a conditional offer by the Faculty of Health Sciences closes on 31 July 2023
Preferred date for the submission of Bachelor of Architectural Studies (BAS) portfolios: 31 July 2023
The closing date for the undergraduate program changed on 31 August 2023
Bachelor of Arts in Fine Art (BA(FA)) portfolios: 31 August 2023
Bachelor of Architectural Studies (BAS) portfolios: 30 September 2023
The last date to write the NBTs for admission to UCT: is 14 October 2023
Finalization of all international applications to allow sufficient time for visa applications is on 15 November 2023
The Deadline for international applicants to attract an offer of admission is 30 November 2023. This is necessary to allow for sufficient time to obtain a study visa.
Final transcripts for transferring applicants are due on 31 December 2023.
UCT Contact Number & Email Address
Should the contact number or email address you require not appear below please use the Google search at the top of the screen or browse the A–Z lists on the UCT main, Staff, and Students websites.
UCT switchboard: +27 (0)21 650 9111
The web manager can only be of assistance with website-related queries, not IT-related queries. For the latter (including queries about online systems and email), please contact IT Helpdesk at +27 (0)21 650 4500.
If you have queries about Vula, please contact the Vula Helpdesk. Queries related to student self-service (PeopleSoft) must be sent to Student Support Services.
Faculties
Email address
Contact numbers
Commerce
com-faculty [AT] uct.ac.za
+27 (0)21 650 4375
+27 (0)21 650 4369
website
Engineering & the Built Environment
ebe-faculty [AT] uct.ac.za
+27 (0)21 650 2699
+27 (0)21 650 3782
website
Graduate School of Business
info [AT] gsb.uct.ac.za
+27 (0)21 406 1922
+27 (0)21 421 5510
website
Health Sciences (Undergraduate)
fhs-ug-admiss [AT] uct.ac.za
+27 (0)21 406 6328
+27 (0)21 650 3002 (HSF Reception)
website
Health Sciences (Postgraduate)
fhs-pg-admiss [AT] uct.ac.za
+27 (0)21 406 6340
+27 (0)21 650 3002 (HSF Reception)
website
Humanities (Undergraduate)
hum-ugrad [AT] uct.ac.za
+27 (0)21 650 2717
+27 (0)21 686 7469
website
Humanities (Postgraduate)
hum-postgrad [AT] uct.ac.za
+27 (0)21 650 2691
+27 (0)21 650 5751
website
Law
law-studies [AT] uct.ac.za
+27 (0)21 650 3086
+27 (0)21 650 5662
website
Science
sci-science [AT] uct.ac.za
+27 (0)21 650 2712
+27 (0)21 650 2710
website
Centre for Higher Education Development (CHED)
ched [AT] uct.ac.za
+27 (0)21 650 2645
+27 (0)21 650 5045
website
For more information, visit http://www.uct.ac.za/