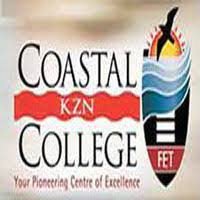 Coastal TVET College Application
Coastal TVET College Application Requirements
All details about the  Coastal TVET College application for the 2023-2024 academic year are available on this blog. Students wanting to study at the college should read through the following for all details on the application.
The college has announced the release of the online application form for all prospective students to download from the official website of  Coastal Tvet College.
Prospective students who are preparing to apply to Coastal college for the 2023 academic year should start from the 1st of September 2022 through to the 30th of September 2022.
Late applications may not be considered, therefore, applicants are to submit their applications within the application period.
Coastal KZN TVET College provides quality education and training to benefit the local community by offering diverse courses/programs, an effective student support system as well as the use of available resources.
The College serves the socioeconomic needs of a diverse society. The College assists students including prospective students to apply for bursaries like the NSFAS.
Coastal TVET College Application Date 2023-2024
The 2023-2024 application season will be open from the 1st of September 2022 and will be closing on the 30th of September 2022.
Applicants should download the application form from the college's official website, fill it out with all the required documents and proceed to submit it through the application portal or walk in at the various college campuses.
Courses Offered At Coastal KZN TVET College
All students seeking to study at the College for the first time are to select a course of their choice from the diverse courses offered by the College.
Coastal TVET College offers a wide range of diverse courses both the National Certificate Vocational (NCV) and National Accredited Technical Education Diploma (NATED). The College offers courses in the following fields:
Business Studies
Engineering Studies
General Studies
Skills Programmes
Leadership
Coastal TVET College Application 2023-2024 Requirements
All applicants applying for admission into the college must attach the following documents to their applications:
Latest school results and results from any other educational institution (End year results).
ID document of Applicant. Similarly, foreign students must provide their certified Passport
ID document of parent(s) or guardian(s)
A unique Email address as well as a cellphone number.
Study Permit. Only foreign students.
Coastal TVET College Application Process 2023-2024
The online application process has been given below, follow this to apply:
Go to – https://www.coastalkzn.co.za/
Proof of payment of your registration fee(compulsory for SA and International applicants)
Certified copy of your ID document(ID document compulsory for SA citizens – your application cannot be processed without a certified copy of your ID and Passport Number for International Applicants
Exam Results: Final Grade 12 results (if available). Grade 11 results (if currently doing grade 12) are very important for your application. Thus, have it on hand.
Remember you will need a unique email address when applying either online or in a hard copy.
Campuses Of Coastal Tvet College
An application form can be gotten from any of the college campus or central admin using the contact details below:
Central Admin
Tel: +27 31 905 1039
Appelsbosch Campus
Tel: +27 31 905 7000/1
As-salaam Satellite Campus:
Tel: +27 31 003 3470
Durban Campus
Tel: +27 31 206 0616/7/8
Swinton Campus
Tel: +27 31 462 2333
UMbumbulu Campus:
Tel: +27 31 905 7200
UMlazi-BB Campus:
Tel: +27 31 909 3800/3811
UMlazi-V Campus:
Tel: +27 31 907 2666 / 2672
Ubuhle Bogu Campus:
Tel: +27 31 905 7000/1
Coastal Tvet College aspires to be a self-reliant Further Education and Training College that provides meaningful Education and Training.
Hope the information given above has provided you with all the guides you needed to apply or register for the college.
For more information and clarification, visit the official website of Coastal Tvet College.