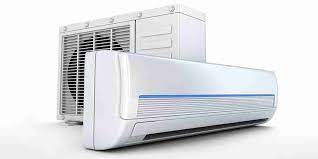 What is an Air Conditioner?
An air conditioner cools your home with a cold indoor coil called the evaporator. The condenser, a hot outdoor coil, releases the collected heat outside.
The evaporator and condenser coils are serpentine tubing surrounded by aluminum fins. This tubing is usually made of copper.
Where Can I Buy Air Conditioners In South Africa?
GMC Aircon
Address: 35 Sarel Baard Crescent Gateway Industrial Park, Centurion, 0046, South Africa
Areas served: South Africa
Hours: Open ⋅ Closes 5 pm
Phone: +27 12 661 1173
Air Care South Africa
Address: Shop 10, The Core Centre, Leeuwkop Rd, Sunninghill, Sandton, 2157, South Africa
Hours: Open ⋅ Closes 5 pm
Phone: +27 65 831 1129
Aer-Mart Air Conditioning
Address: 10 High Rd, & North, Edenvale, 1609, South Africa
Hours: Open ⋅ Closes 5 pm
Phone: +27 11 609 0337
AIAC Air Conditioning South Africa (Pty) Ltd
Address: 1054 Schooner Ave, Honeydew, Johannesburg, 6670, South Africa
Hours: Open ⋅ Closes 4:30 pm
Phone: +27 11 794 6290
AIRCON DRAFT – Airconditioning Cape Town
Address: Platinum Business Park, Taurus street, Brackenfell, 7560, South Africa
Areas served: Stellenbosch and nearby areas
Hours: Open ⋅ Closes 5 pm
Phone: +27 21 981 8777
How much does an air conditioner cost in South Africa?
R2500 to R35000
Depending on the brand, type, and size BTUs of the aircon unit you choose, prices vary from R2500 to R35000. An air conditioning unit will keep you cool in the summer and warm and cozy during the winter.
Does aircon use a lot of electricity in South Africa?
Air conditioner usage varies based on the size of your AC. However, generally speaking, a central air conditioner will consume between 3000 and 3500 watts per hour. While window units use between 900 and 1440 watts per hour, portable units consume between 2900 and 4100.
How much does it cost to run an aircon per hour in South Africa?
It is said that the average reverse-cycle air conditioner costs around R 3.61 per hour to run – taking for granted that the unit is right for the room size.
This translates into about R 3.60- R 5.00 for an average 36 m2 room. In the case of a 70m2 area, the cost would be between R 19.00 and R14.