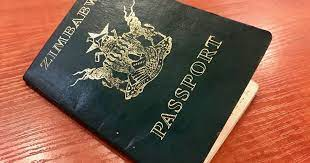 What is a Zimbabwean Passport?
The Zimbabwean passport is issued to citizens of Zimbabwe primarily for international travel. It can also be used for identification in lieu of a national registration card or driver's license.
It is the primary proof of citizenship which can be verified through the Registrar General's office in the Ministry of Home Affairs.
Where Can I Apply For a Zimbabwean Passport In South Africa
A new Zimbabwean passport can be applied at the Zimbabwean consulate in South Africa.
There are two main Zimbabwean consulates in South Africa; one is located in Cape Town and the other is located in Johannesburg. Applicants will need to choose the consulate that is closest to you.
How can I apply for a temporary Travel Document?
You will need the following documents:
Your Zimbabwe National Identity Card (ID) and/or birth certificate
Either your expired Zimbabwean passport or an affidavit from the police station in the case of a lost or stolen passport.
Cash to cover the fees which amounts to R500. Please note an Emergency Travel Document can only be used to travel back to Zimbabwe. You will not be allowed to enter South Africa on an Emergency Travel Document or a Temporary Travel Document. You will need a valid Zimbabwean passport to enter South Africa.
How can I make an appointment at the Consulate office?
To make an appointment, simply visit the Zimbabwe Consulate website.
It's important to remember that you will not be able to visit the consulate offices without an appointment. Do not just arrive at the office without an appointment as you will not be served.
When is the Consulate open?
Consular Business hours are between 08:30 am to 12:30 pm. The offices are open on the following days: 
Monday
Tuesday
Thursday
Friday
Please note the offices are closed on Wednesdays, over the weekend and on South African and Zimbabwean Public Holidays.
What are the requirements for a new Zimbabwean passport?
Each original document must be accompanied by a photocopy. It is not necessary to certify all photocopies. The following are required:
Birth certificate
ID – For all applicants above 16 years your passport application must be accompanied by an ID. The ID could be a plastic, metal, or Paper one. Please note without an ID no application will be processed. If you want to get a new ID you must first travel to Zimbabwe as it is currently not possible to apply for a new ID within South Africa.
Marriage certificate – if you are married
ID in marriage name – it's common for women to take on the surname of their husbands in marriage. If you are married your ID must show your married name
Divorce order If your marriage was registered and you have since become divorced you will need a divorce order issued by a competent court showing the dissolution of the marriage union.
2 x colour passport size photos strictly on white background, (size 3,5 x 4,5cm)
For children below the age of 18 years: it is a mandatory requirement that the father or mother or legal guardian should complete Section 5 of the passport application form and the child's birth certificate is required. The child must also be present for fingerprints. The child's old passport ( where applicable) is also required.
In cases where the child has a legal guardian, the legal guardian should provide a Guardianship Certificate, which can be obtained from the Courts of Law.
What are the fees for a new Zimbabwean passport?
Passport form: R300 payable in cash at the Consulate.