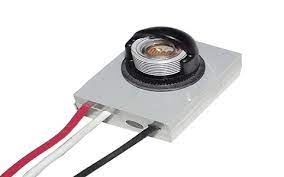 What is a Photocell Sensor?
Photodetectors, also called photosensors, are sensors of light or other electromagnetic radiation.
There are a wide variety of photodetectors which may be classified by mechanism of detection, such as photoelectric or photochemical effects, or by various performance metrics, such as spectral response.
Photocell Sensor Suppliers In South Africa
Electro Mechanica
ElectroMechanica was founded in 1984. Since then, they've grown into a leading provider of electrical switchgear, automation, and energy management solutions.
This company has remained steadfast in its commitment to providing Africa since its inception. This includes world-class and high-quality items delivered by individuals who are passionate about customer service.
The QX series (rectangular) photoelectric sensor is one of the company's products.
An important feature of this device is its precision beam, NPN-PNP output selection, and axial and right-angle optics.
They also distribute photoelectric sensors from other brands, including Aeco, Fanox, Jokari, Sirena, Wiska, and more.
Address: Bramley Park, Sandton
DirectLogic Automation
Address: Centurion Gauteng South Africa
DirectLogic Automation provides instrumentation and regulating products internationally. This is a high-tech enterprise in the manufacturing industry, which has been in business for 18 years.
Business customers can receive full sales, after-sales, and technical support from this organization.
This company provides high-quality technical support and on-time deliveries. Also, they ship products to clients all over Africa and the Middle East.
This company features automation products such as photoelectric sensors. This device comes in different categories, such as 12m metal diffuse, 12mm metal polarized reflective, and 12mm sensor mounting brackets.
Vepac Electronics (Pty) Ltd
Address: Sandton South Africa
Vepac Electronics (Pty) Ltd was founded in 1987. They have represented industry leaders in their respective industries since then.
This company offers a variety of products, including photoelectric sensors, factory automation devices, and more.
The CX-400 Series is a photoelectric sensor made by this firm. In this product, you will find three through beams, five retroreflective, eight types of reflective, and two light-on/dark-on modes.
They also distribute photoelectric sensors from other brands, including Panasonic, Tri-Tronics, and Wachendorff.
How many lights can a photocell control?
One photocell can control multiple luminaires assuming they are on the same line, just like a manual switch can turn on and off multiple luminaires.
Photocells were developed to prevent the need for someone to go outside and manually turn on outdoor lights every time it becomes dark.
Does photocell use electricity?
The Science of Photocells

There are several types of photocells available, but they all use the same underlying technology, semiconductors, to control electric current.
Under normal conditions, semiconductors won't conduct electricity, but when they're exposed to enough light, current starts to flow.
Why battery is used in photocell?
The battery is used for storage of energy to provide electricity in case of darkness. So the cell can work without battery, but only in light. A photoelectric cell converts light energy to electrical energy.
What is the material of photocell?
The photocell's semiconductor material is typically cadmium sulfide (CdS), but other elements are also used.
Photocells and photodiodes are used for similar applications; however, the photocell passes current bi-directionally, whereas the photodiode is unidirectional.
What is the size of a photocell?
Size: Round, 5mm (0.2″) diameter. (Other photocells can get up to 12mm/0.4″ diameter!) Sensitivity range: CdS cells respond to light between 400nm (violet) and 600nm (orange) wavelengths, peaking at about 520nm (green).