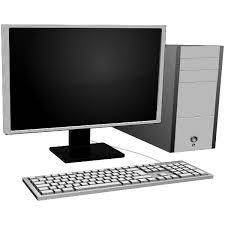 What is a PC?
A personal computer is a multi-purpose microcomputer whose size, capabilities, and price make it feasible for individual use. Personal computers are intended to be operated directly by an end-user, rather than by a computer expert or technician
PC Repairs in South Africa
Nerds On Site Computer Services South Africa
+27 80 069 6373
SA Computers
Address: Unit H129, Platinum Junction Business Park, 4 School St, Milnerton, Cape Town, 7441, South Africa
Fix I.T Computer & Laptop repairs
+27 84 745 4897
Digitech Computer Lab
+27 74 536 6672
Complete – IT
+27 21 558 9085
Compudynamics South Africa
+27 11 452 0022
Is it cheaper to repair or replace a PC?
A repair will almost always be cheaper than a replacement computer, but if the repair is looking to cost 50-70% of the cost of a replacement then you should always consider the age/condition of the machine before making a decision. And please – Always get a free quote before deciding to skip a repair.
How do I choose a computer repair technician?
Always check the Reviews of a Computer Service Provider. The repair service you are consulting with may have done different work for various customers, but the main thing is to find out if the company is providing high customer satisfaction. Know about the relationships between the service provider and the vendors.