What is a Mosaic Tile?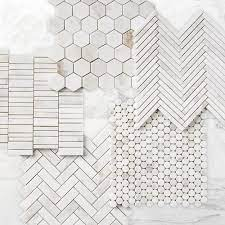 Mosaic Tile Suppliers In South Africa
Douglas Jones MosaicsDouglas Jones is the South African trendsetter and leader in mosaic and tile décor products.
Douglas Jones offers all the latest trends featured from the fashion capitals of Europe and includes different profiles, sizes, and textures of glass, metal, porcelain, ceramic, and natural stone.
What is the best Mosaic Tile to buy?
Natural Stone: Mosaic tiles made from materials like marble, travertine, slate, or granite are popular for their durability and unique natural patterns.
Porcelain: Porcelain mosaic tiles are dense and durable, making them suitable for high-traffic areas.
What is Mosaic Tile made of?
Mosaic tiles can be made of different materials, from natural stone to ceramic, glass, and even pebble stones.
Each material requires specific practices to be accurately cut and assembled into different patterns and maintain and upkeep after installation.
What color of Mosaic Tile is the best?
The look of black and white mosaic tile never goes out of style and truly allows a space to shine. You can create a room that oozes modern appeal while using a simple design.
This patterned black and white mosaic tile has a bold geometric design that's ideal for accent walls and kitchen backsplashes.