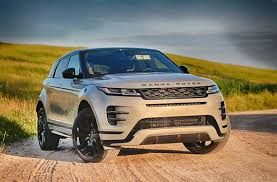 What is Evoque?
The Land Rover Range Rover Evoque (generally known simply as the Range Rover Evoque) is a compact luxury crossover SUV developed and produced by Jaguar Land Rover, a British car manufacturer, under their Land Rover marque.
Evoque Prices In South Africa
| Model | Price |
| --- | --- |
| LAND ROVER RANGE ROVER EVOQUE 2.0 D 147KW D200 BRONZE COLLECTION DSL AWD AT | R1,085,408.00 |
| LAND ROVER RANGE ROVER EVOQUE 2.0 P 183KW P250 R-DYNAMIC SE AWD AT | R1,112,372.00 |
| LAND ROVER RANGE ROVER EVOQUE 2.0 P 183KW P250 R-DYNAMIC HSE AWD AT | R1,164,672.00 |
What are the problems with Evoque?
The most common problems with the Evoque are related to the transmission, navigation system, and tailgate alignment.
However, these problems can be easily fixed if you take your car to a qualified mechanic, or better still a main dealer if the car is under the manufactures warranty.
Is Range Rover Evoque worth buying?
The 2023 Range Rover Evoque has its merits, and if you need a small, luxury off-roader, it's not a bad option, but it's not a great SUV overall.
The base engine feels underwhelming on the highway, gas mileage is terrible, and most rivals provide more space for hauling passengers and cargo.
How many miles do evokes last?
A new Range Rover will last 150,000 to 200,000 miles—but that will require you to drive conservatively and follow a strict maintenance schedule. Even then, plan on needing repairs along the way.
Is Range Rover Evoques expensive to run?
The Range Rover Evoque is affordable to run by the brand's standards, but you should budget for repairs and maintenance.
The two-wheel-drive Range Rover Evoque should be able to achieve a fuel economy of more than 60mpg, although choosing this model means greatly reduced off-road ability.